Our hosts for the week: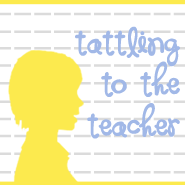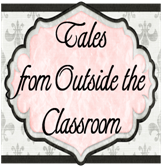 I love this quote from page 45:
J
ust adding more time and space for independent reading is not enough. I'm advocating a carefully designed, structured reading program that includes demonstrating, teaching, guiding, monitoring, evaluating, and goal setting along with voluntary reading of books students choose...
I think what really struck me the most about this chapter is the modeling that needs to take place in order to *teach* students how to think about what they are reading to increase comprehension. The sisters say it this way: "...modeling the metacognitive process of thinking aloud about our reading and comprehension that we will soon expect students to replicate (pg. 48)."
This is definitely an area where my teaching has lacked. :-(
Remember, I have not done D5 before. We use a basal and it has these metacognitive process comments and
questions in the teacher's guide that I should be following. I just know I have not done a good job with it and want to do better this coming year.
My challenges still remain...book boxes and TIME. If you haven't already, check out my schedule and tell me your thoughts please.
Book Boxes HELP!
I have virtually no classroom library. My students get to go to the library twice a week and the librarian does a lesson and/or activity with them then allows them to check out two books. Does anyone else rely on the school library for their boxes? How do you make this work? What do you all use for book boxes? Would it be a good idea to include my levelized readers that go with my reading series in there (they would get a new one each week)?
One problem solved!

I was able to talk to the computer tech this week and found out that I should be able to get 2 or 3 laptops (in addition to my 2 student computers) for Listen to Reading, but I will have to check them out and back in each day. Ugh! I plan to have the kiddos listen to the main selection first. Then they can either listen to some of our previous stories or do some of the computer activities that go along with our reading series for the week if they have extra time.
Please comment with thoughts and suggestions for me. I'd love to read them!
Also, you have to head over to visit Erin at First with Franklin. She is celebrating 100 followers by having a FREEBIE Linky Party! What could be better than all those freebies found in one central location? LOVE IT, Erin! Thanks!!!
Happy 4th of July!!!
Crystal
Go to Chapter FIVE
**If you are linking up with the Blog Hop, it is especially helpful if you click GET THE CODE HERE below. Once you copy the code, in Blogger as you edit your post, click on HTML in the top left corner and paste the code at the bottom of your post. That way as we are clicking through blogs, we don't have to keep going back to someone who has the hop at the bottom to find all the great posts!